Scrape Content From Any Source
The ContentBomb default settings can utilise many content sources already such as almost well known article directories, google alert and rss, you can use them directly or add your customzied new content source.
Save New Content To Any Format
ContentBomb allows you to edit content using the Mix rule and customize content build a template that lets ContentBomb generate and output any format content. You can import the outputted content to third-party software to be used directly. And we have built in some default rules and templates.
Submit Content To Blog/Website
ContentBomb can submit new content to your blog or site automatically on a 24/7 basis according to your settings. With ContentBomb, you will never worry again about whether there is enough content on your site.
Get Any Content for Any Third-Party Software With Just a Few Clicks!
Such a Big Time Saver!
Manage Unlimited Blog/Site Accounts And Run Unlimited AutoBlog Tasks!
Use Revolutionary Technology to Get Different Content Every Time -
Integrated With The Highest Quality Spinner to Get Readable and Unique New Content Automatically!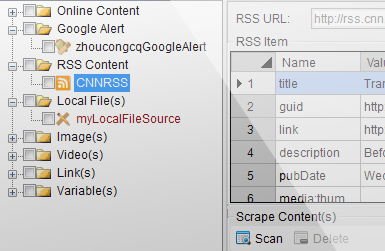 Plenty of Content Sources
ContentBomb can scrape content from multiple content sources, such as article directories, Google Alert, RSS Content etc... that will give you totally unique new content every time.

ContentBomb can also use BotBomb modules, which means you can use BotBomb to replicate any other site's scraping methods and then import the scraped content into ContentBomb for use. Using it this way, ContentBomb can scrape content from any site.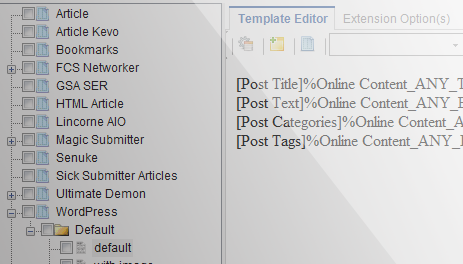 Content Mix Rule and Templates
By customizing different content mix rules, you can mix multi-articles into one new article, or insert images, videos, links and your adsense code etc into an article. It is very smart, the only limit is your imagination.
After getting new content, you can create different templates to save the content in as many different formats as you want, then you can import the content into third-party software to use directly.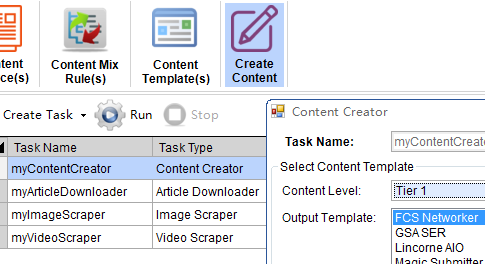 Create New Content, Download Articles, Images and Videos etc....
ContentBomb allows you to add multiple tasks to create new content, download full articles, improve local content with better keywords, create "about me" text, spin old content to new content etc...
It only takes a few clicks to get what you want!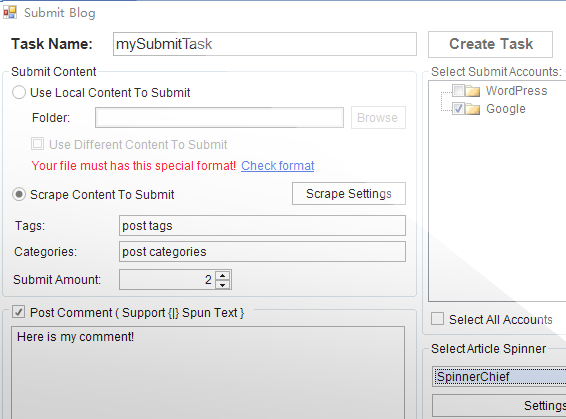 Submit Content to Blog/Site and Ping
You can easily create a content auto-submit task to post content to your blog or site, the task can run one time, or you can schedule it or loop it to run 24/7 hours. You can add any number of blog and site accounts to ContentBomb, which means you can run unlimited autoblog tasks from one software.

By using a BotBomb module, you can let ContentBomb submit content to any site. Check for more details in the manual.

After submitting the content to your blog, ContentBomb can ping the link to search engines so that thay will index your new page fast.
Pro Version
All the Standard features, plus:

Add customized online content source to scrape content from any article directory.

Submit content automatically to built-in blogs (WordPress and Blogger).
Elite Version
All the Standard & Pro features, plus:

Add any customized content source and site type to scrape from any site/page.

Not only submit content to built-in blogs and sites, but also post content to any customized site automatically.
ContentBomb has been tested on Windows XP, Vista, Windows 7, Windows 8, Windows 10 and MacBook with Windows VM; it's advisable to have a screen resolution larger than 1024x768px for optimal interface display due to the large amount of functionality.